Chinese Calendar dates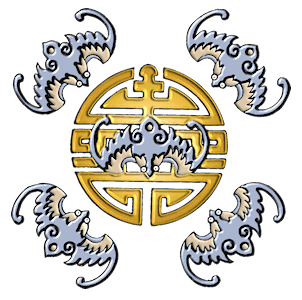 There are many, joyous Chinese Festivals that are celebrated throughout the year. A number of the festivals follow the old Chinese calendar rather than the western (Gregorian) calendar. The old calendar was based on the moon so just as with the Christian Easter, some festivals fall on different days each year. The Chinese 节气 jié qì solar calendar has been used for farming as the date of sowing, reaping needs to keep step with the sun rather than the moon. For an explanation of how the Chinese calendar works please visit our Chinese Calendar section. In recent years some festivals have been moved to a Monday or Friday to give a three day weekend. The mixture of moveable and fixed, modern and ancient create a complex pattern of public holidays.
Festivals reflect the mixed religious traditions in China. Some of the festivals honor more than one religion, others mark the passage of the seasons. Back in dynastic history there were no weekends or days of rest, so festivals were the only holidays and that is why there are so important. All these dates are for the current year (2023) or the following year. The festivals are shown in the order they occur over a full 12 months and is updated everyday. They are also shown on our Chinese Calendar which shows all the official public holidays.
Chinese Festivals
---
The following festivals are all in next year: 2024
See also