Terms and Conditions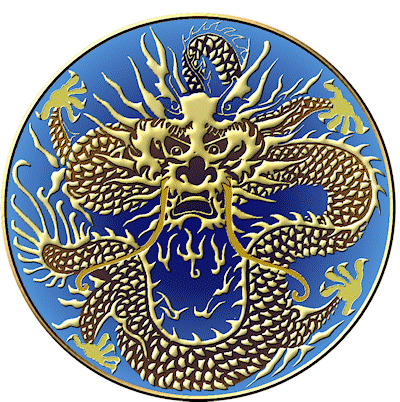 When you view our web site you are subject to the following legal agreement.
A. Our Service
This service is operated by the Silurian Software Limited for the Internet domain name chinasage.org and chinasage.info. The legal terms and conditions are outlined in the section (B) below. Your privacy is protected in accordance with our Statement of Security and Privacy (see section (C) below).
B. Legal
Your use of this Website and services are subject to the following terms and conditions, which by using the Web site you are deemed to accept:

1) General: In these conditions, unless the context requires otherwise: "Silurian Software" means Silurian Software Limited (Company number 03695806) whose registered office is at 1,Shipton Close, Tilehurst, Reading RG31 6PE; and any subsidiary of "Silurian Software" by which the Services and Goods are promoted.


"Website" means Silurian Software's website located at www.chinasage.org and www.chinasage.info or at any other URL used by Silurian Software from time to time.
"Buyer" means a company, firm, body or person purchasing the Services through the Website.
"Services" means any type of operation undertaken by Silurian Software as part of an order placed by a Buyer.

2) Silurian Software has the copyright and all other rights in all of the material on this Website except where explicitly stated otherwise. You may copy material on this site for your own private or domestic purposes, but no copying for any commercial or business use is permitted.

3) Silurian Software makes every effort to ensure that the information on this Website is accurate and complete. However some of the information is supplied to us by third parties and Silurian Software is not able to check the accuracy or completeness of that information. Therefore Silurian Software does not accept any liability arising from any inaccuracy or omission in the information on this Website. You are advised to verify the accuracy of any information and description of the Services or goods prior to purchase.

4) The Buyer may place an order for Goods or Services advertised on the Silurian Software Website by completing the online order form and clicking the 'submit' button to send the order. Silurian Software will acknowledge the Customer's order by e-mail.

5) Payment for the Services or goods will be made by the Buyer to Silurian Software.

6) Silurian Software's quotations are not binding on Silurian Software whether these appear on the Website or are given by Silurian Software to the Buyer.

7) The supply of the Services or goods by Silurian Software is subject to availability at the date of ordering.

8) a) Prices quoted are gross, inclusive of VAT and are in sterling unless otherwise agreed.

b) The Buyer must make the payment in full for all orders by providing a valid credit card number as set out in the online order form appearing on the Website.

c) If a credit provider refuses to authorize a transaction on the Buyer's credit card then Silurian Software will suspend further processing both on the same order and on any other order from the Buyer without prejudice to any other right Silurian Software may have.

d) Silurian Software reserves the right, where doubt arises as to a Buyer's authenticity, to suspend delivery or performance of any order or any part without liability until satisfactory security for payment has been provided.

9) Every effort will be made to provide a continuous, fast and efficient service to our Website visitors.

10) Through this Website you will be offered links to other sites. Silurian Software does not accept any responsibility for the content of those sites, the owners of which do not necessarily have any link, commercial or otherwise, with Silurian Software.