Chinese proverbs to discourage procrastination
Proverbs aimed at encouraging people to snap out of idleness and laziness.
far water rescued not near fire
Distant water will not extinguish the nearby fire
There is no point in waiting for far off help. Get to it and solve the problem now
aspiration not can slow, time not can lose
Do not let your aspirations weaken; do not waste time
Keep hold of your hopes and dreams, waste no time in achieving them
Don't change horses midstream
this day task, this day complete
Today's task, today's job to complete
Finish the current job before starting something new
Don't put off until tomorrow what can be done today
lose sheep mend pen
Mend the pen after the sheep are lost
Can mean taking action too late or to protect against a future repeat of misfortune
Mend the stable door after the horse has bolted
sleeve hand side observe
To look on with folded arms
To look on without offering any help or showing concern
disobey arrive obey receive
Do not block but welcome arrival
Deal with things as they happen; do not put them off
walk horse look flower
Looking at the flowers while riding a horse
To take a cursory look at something. Smug
precipice rein in horse
Rein in the horse at the cliff edge
Realize danger at the last moment
50 pace smile 100 pace
Fifty steps laugh at a hundred steps
Being complacent about the future. Believing a job is all but done when only half done.
Pride cometh before a fall
also want horse good, also want horse not eat grass
Want the horse to prosper, but not want the horse to eat grass
To prosper you must make compromises, you can not have it all your own way
You can't have your cake and eat it
one stride reach heaven
Approach heaven with a single stride
An attempt to achieve a goal all in one go without hard work
Rome was not built in a day
thick branch big leaf
A large branch with large leaves. Unable to draw in fine detail
Lack of attention to detail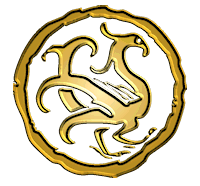 Our
proverbs
come with lots of information. The modern Chinese
characters
are followed by the proverb in
pinyin
. Next, there is a crude character by character transliteration into English, followed by a more accurate English translation. If this is a Chinese proverb alluding to history the meaning may still not be clear in English, so the general meaning follows. Finally some proverbs have fairly direct English equivalents, if so the English proverb is included at the end.
Our translations are in need of improvement, so please let us know your suggestions.
Copyright © Chinasage 2012 to 2019
Please wait...
Downloading information about character