Chinese proverbs about danger
Warnings about the need to prepare for impending danger, and how to cope when a threat is at hand.
before fear wolf behind fear tiger
To fear wolves ahead and tigers behind
To be obsessed by fears of attack from all sides
beaten head burnt brow
Head bruised and brow burned
In terrible trouble
Beaten black and blue
knife mountain fire sea
A mountain of knives; a sea of fires
An extremely difficult and dangerous situation
heat pot up of ants
As active as ants on a hot pan
In a state of feverish activity and excitement
ride tiger difficult down
When on a tiger's back, it is hard to dismount
When taking risks you have to live with the consequences, it is difficult to back out
He who sups with the Devil should have a long spoon
precipice rein in horse
Rein in the horse at the cliff edge
Realize danger at the last moment
thirty six sums walk pride up urge
Of the thirty-six stratagems, running away is the best. 'The Thirty-Six Stratagems' were written by the great military thinker
Sun Zi

➚
Sometimes it is best to avoid conflict altogether. Flight can be the best option
Devil take the hindmost
be born enter death
To risk one's life
Offer unquestioning support
Through thick and thin
early bear this calf not fear tiger
A baby calf does not fear a tiger
Innocence about the dangers involved
hair bone fearful promise
Hair standing on end
Petrified with fright
because choke abandon eat
If is foolish to refuse to eat just because of the chance of choking
Life does not come without risks. Risk of failure is not an argument for not trying
tiger mouth pull up tooth
To extract a tooth from a tiger's mouth
To be very daring and/or to take unnecessary risks
actual direction nothing previous
No obstacle in any direction, to be able to conquer on all fronts
Invincible against all opponents
wade hot water tread fire
Wade through scolding water and burning flame
Showing great courage and valour
dog anxious leap wall
A cornered dog will leap over a wall
Extreme circumstances require extreme measures
The end justifies the means
chicken dog not stand
Even the chicken and dog are disturbed. General commotion
All in turmoil and excitement
use egg strike stone
Try to smash a stone with an egg
Overrate strength and be defeated. An ill-judged contest
strong dragon difficult press soil head snake
Even a dragon finds it difficult to conquer a snake in its lair
Knowledge of local area and people gives them a distinct advantage even against a strong enemy
bright spear easy hide, dark arrow difficult defend
It is easy to dodge a spear from in front; but hard to avoid an arrow from behind
It is difficult to guard against furtive attacks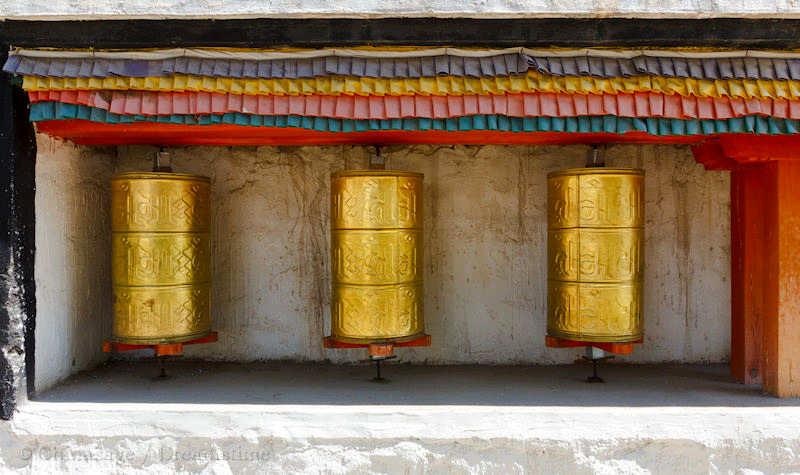 Buddhist prayer wheels at Wudang temple,
Inner Mongolia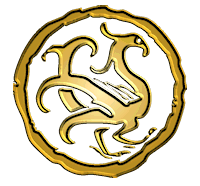 Our
proverbs
come with lots of information. The modern Chinese
characters
are followed by the proverb in
pinyin
. Next, there is a crude character by character transliteration into English, followed by a more accurate English translation. If this is a Chinese proverb alluding to history the meaning may still not be clear in English, so the general meaning follows. Finally some proverbs have fairly direct English equivalents, if so the English proverb is included at the end.
Our translations are in need of improvement, so please let us know your suggestions.
Copyright © Chinasage 2012 to 2019
Please wait...
Downloading information about character