Chinasage : All about China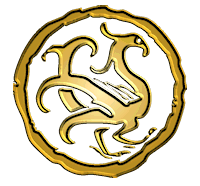 About Chinasage
We're building an exciting new information source all about China. We found other sites were poorly structured, too detailed (such as Wikipedia) or just too old-fashioned. What we thought was needed was a carefully constructed set of pages with strict editorial control so that links and pages are consistent, up-to-date and easy to navigate without clutter.
The name "Chinasage" came about because this can be read as either "china sage" (中国英明 zhōng guó yīng míng) or "china's age" (中国时代 zhōng guó shí dài) , which promotes our new knowledge resource at a time when China has come of age in the World.
China Sage News
We keep track of news reports from China but steer clear of the headlines that are well reported elsewhere. Here are the latest couple of reports. For more stories visit news section.
China Sage Site updates
Here are the last few news updates about our web site. For older entries please visit our site news section.
Copyright © Chinasage 2012 to 2020
Please wait...
Downloading information about character