Chinese proverbs 谚

语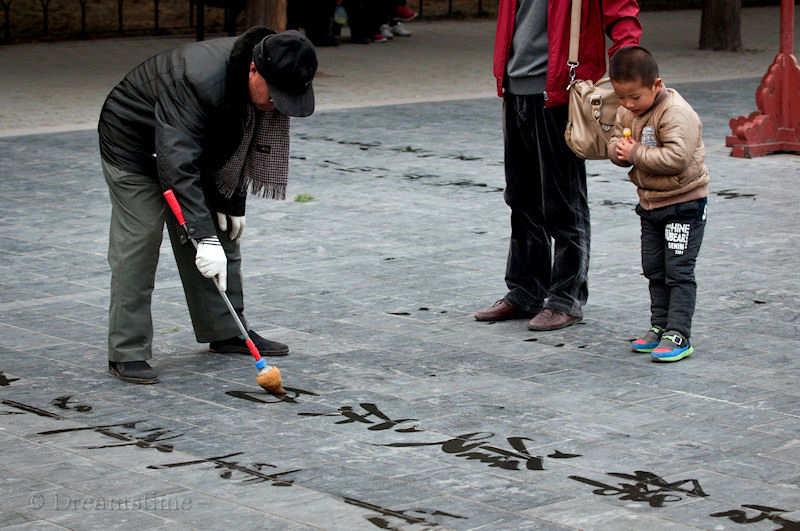 Old man practicing calligraphy at the
Temple of Heaven
park, Beijing Copyright © Dreamstime see
image license
The nature of the Chinese language lends itself to proverbs and idioms. Just a few characters in Chinese can quickly convey a complex thought. Proverbs and sayings are a tasking study as their origins are difficult to trace; some go back thousands of years and are mentioned in the Yi Jing and Dao De Jing ancient classics.
Many proverbs relate to specific people or places in Chinese history, we have chosen to exclude these as they are hard for non-Chinese people to understand without considerable historical context; instead we have chosen proverbs and sayings that give an insight into Chinese culture and traditions.
---
Translating Chinese proverbs into English is not an easy task. Sometimes there is no similar construct or meaning in English and so a translation can seem contrived. If you can help improve our efforts please let us know.
Chinese proverbs are broadly categorized as either 谚语 yàn yǔ (proverbs or 'familiar saying') or 成语 chéng yǔ (meaning 'become language' usually translated as 'idiom' or 'accepted saying'). The short standard form of Chengyu is made up of four characters and there are thousands of them, one for every possible situation. They are written in Classical Chinese where often one character takes the place of two or more in Modern Chinese. There are also the 俗语 Súyǔ which are popular sayings and the 歇后语 Xiē hòu yǔ which are two part allegorical sayings that are pretty hard to translate. In the first part of a xiehouyu the situation is described and the second gives the underlying truth, so in English there is the similar 'a bird in the hand, is worth two in the bush' construction. Often only the first part needs to be said as the second part is implied. Puns are also used in xiehouyu adding to the difficulty in understanding and translating them.
---
Here are a few random proverbs to give a flavor of the hundreds we list on this site. The proverbs are divided into different categories which share a common theme. The same proverb may appear under several categories. Use this bar to go to a page of related proverbs.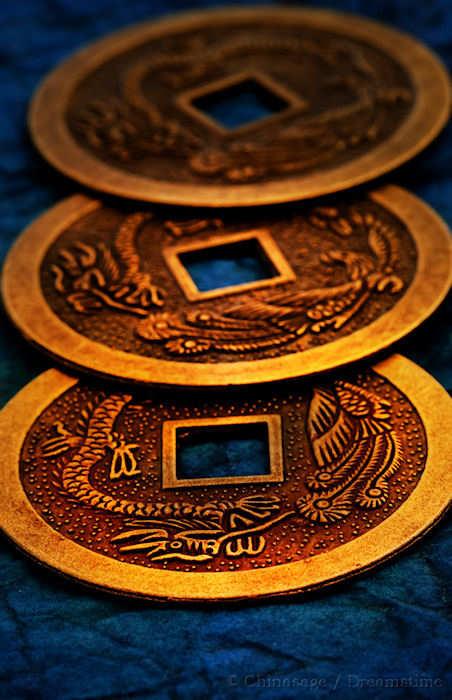 Three gold coins used for
Yi Jing
fortune telling
cannot measure high deep
Too high or deep to measure
Enigmatic, unfathomable. Too profound to be readily understood
Still waters run deep
not cast large net not get large fish
Without casting a big net how can a big fish be caught
Need to think big if to succeed
draw biscuit fill hunger
Drawing a biscuit to satisfy hunger
To act foolishly and ineffectively
evil people crooked way
Evil people in crooked ways
Dishonesty and deceit
one look same benevolence
Everybody treat same kindness
Treat all people the same
person evil person fear heaven no fear, person good person cheat heaven no deceive
Evil people are dreaded by other people not by heaven; good people may be cheated by people but not by heaven
Even though evil works may go unpunished on earth, good works do not go unnoticed in heaven. Reward for good may not be immediately received.
stand pride jade broken, no pride tile complete
Don't be a proud piece of broken jade, be a complete tile
Better to persevere than face destruction by standing out
haven't made damage heart affair, no fear devil call gate
Clear conscience does not fear a knock at midnight
If you have done nothing wrong, there is no worry over retribution
As you make your bed, so you must lie upon it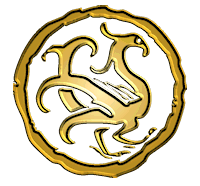 Our proverbs come with lots of information. The modern Chinese
characters
are followed by the proverb in
pinyin
. Next, there is a crude character by character transliteration into English, followed by a more accurate English translation. If this is a Chinese proverb alluding to history the meaning may still not be clear in English, so the general meaning follows. Finally some proverbs have fairly direct English equivalents, if so the English proverb is included at the end.
Our translations are in need of improvement, so please
let us know
your suggestions.
Copyright © Chinasage 2012 to 2019